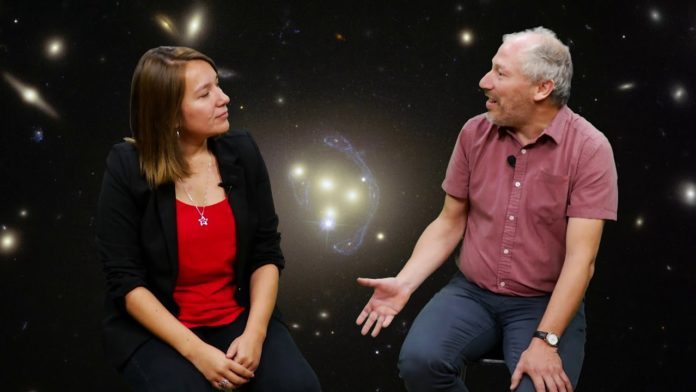 Is there life in the Universe? How is it looking for it? What biomarkers are being mapped in the exoplanets? These are some of the topics presented in "Life in the Universe," the first chapter of the series Scientific Dialogues, created by the Millennium Nucleus Physics of Active Matter of the University of Chile.
In this first chapter, the director of the Millennium Nucleus, Rodrigo Soto, interviews the UNAB astronomer Bárbara Rojas-Ayala on this fascinating subject that today monopolizes the investigations of the astronomy world.
Scientific Dialogues will continue during July with "Virus and bacteria;" chapter in which Felipe Barra, researcher of the Nucleus, interviews María Paz Bertoglia, epidemiologist at the University of Chile; and with "Artificial Intelligence", where the Deputy Director of the Nucleus, María Luisa Cordero, interviews the doctor in Computer Science of the Universidad of Chile, Claudio Gutiérrez.
Watch the video here: https://youtu.be/19oScTFxIAk
COMPETITION
Parallel to the series premiere, the Nucleus opened a contest for the best question and the best scientific meme about the videos. How to participate?
Best question: To participate you must subscribe to our YouTube channel and leave your question about the subject seen on the video in the comments. We will reward the best question in each category; basic education, middle school and over 18.
Best meme: To participate you must follow us on Facebook @ActiveMatter) and/or Twitter (@MNActiveMatter). In Facebook send your meme to our page by internal message (Messenger) and on Twitter using the #ActiveMatter or #Scientific Dialogs.
The award will be in September and the prizes will be books of scientific dissemination of national authors.